Baker Steel Trading
Delivery can be made upto 50 miles from Woking, Surrey. If your delivery location is outside this area, then please enter your location below to find your nearest Buy A Beam partner.
Your steel will be available in 3 days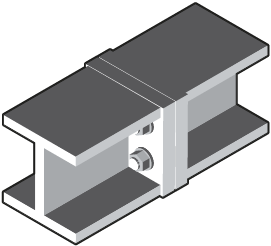 Universal Column (UC) Spliced
Universal steel columns look very similar to universal beams (I beams) and there is also very little to separate the two in terms of their functionality. Universal columns (UCs, for short) are often called H beams, lintels or girders. Steel columns are required for any major structural work in the construction of buildings, but also make excellent load-bearing support beams. Columns hold loads across the entire vertical axis, whereas steel beams are often used to support loads across the whole length, horizontally.