Baker Steel Trading
Delivery can be made upto 50 miles from Woking, Surrey. If your delivery location is outside this area, then please enter your location below to find your nearest Buy A Beam partner.
Your steel will be available in 3 days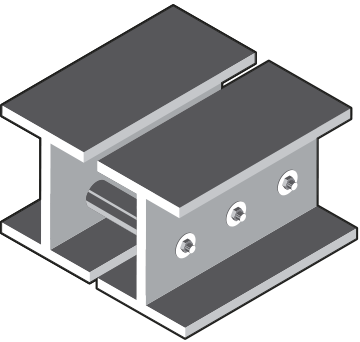 Universal Column (UC) Twinned
When it comes to constructing a structural steel project, sometimes a single beam or column just won't suffice. Perhaps it might be too small or short for a particular section, or oppositely, the height of a room might be too restrictive (for example, a loft or a basement). In this instance, sometimes it is preferable to substitute a deep beam with two separate smaller beams that are joined together. The same can apply to columns or parallel flange channels. To prevent the steel from buckling and to keep them stable, the two pieces need to be bolted together. One of the beams/columns/PFCs will usually have a joining mechanism welded to one of them.